Hello Everyone,
Basically i have YANG file which is like this: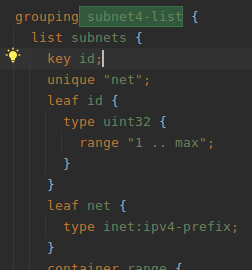 in that case, how can i generate id in automatic way ?
if client doesn't pass the ID value, how can i generate in easy way?
Is there a solution on confD side or external yang file (such ietf's yang file and so on) ?
Many Thanks,
With My Best Regards