Hello all,
this forum does a bit of automatic interpretation, and can sometimes cause issues when we try to enter parts of source code, cli outputs, or NETCONF messages…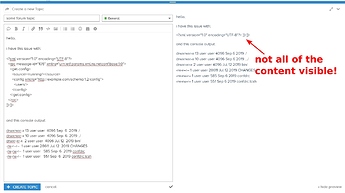 There is a simple and quick way to "format" input, when we paste parts of CLI prints, NETCONF messages, YANG parts, etc. into forum topics or comments.
When you copy&paste your code in:
verify that you have at least one empty line before / after the formatted text
highlight the text you want to format
click the "Preformatted text" button in the toolbar above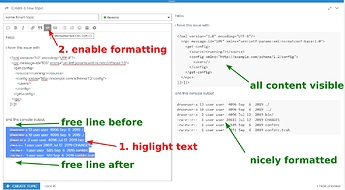 Please do try to format the parts of your topics where appropriate - this enhances reading experience, and allows people to respond to topics/questions more quickly & easily.
Thanks, and have fun exploring the great world of programmability and ConfD!