Hello Folks,
I have a yang file like this: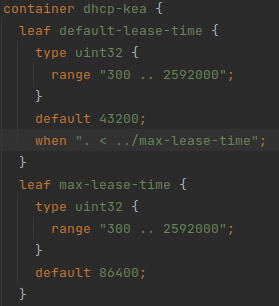 i want to make prevention or validation like that user can't type default lease time value which is greater than max lease time.
for this purpose, i tried to use "when" and "must" statement as it's seen in the figure.
But i couldn't it. it didn't work.
how can i do this in yang file.
Many Thanks,
With My Best Regards,